DIGITAL FREQUENCY DIVIDING NETWORK
DF-45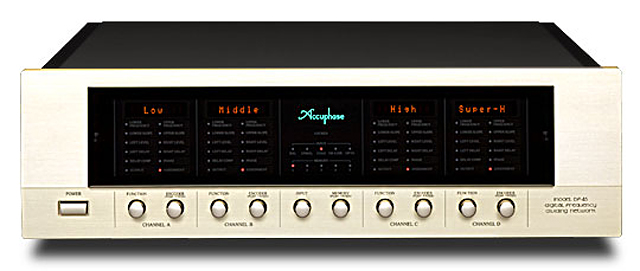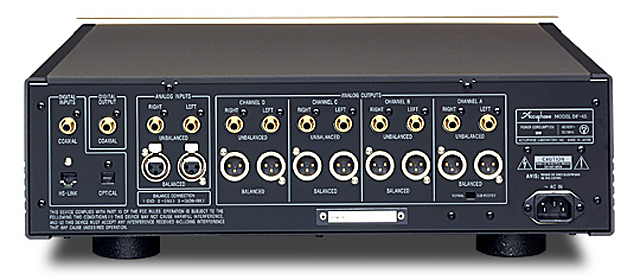 Multi-channel divider with fully digital signal processing  -  High-speed 40-bit floating point DSP provides the processing power for four channel units supplied in standard configuration. Choice of 59 cutoff frequency points ensures total flexibility. Highly accurate digital filters enable 96 dB/octave slope characteristics. Time alignment function adjustable in 1-cm steps, plus delay compensator for offsetting filter circuit delays ensure superb spatial accuracy. HS-Link capability provides SA-CD support.
Channel divider units with high-speed DSP for fully digital signal processing
Equipped for 4-channel (4-way) system configuration
59 selectable cutoff frequency points
Highly accurate 96 dB/oct attenuation slope
Time alignment function allows delay time setting in 1-cm steps
Delay compensator offsets signal delays in filter circuitry
Further refined MDS++ D/A converter
Digital input possible in conjunction with DC-330
Specifications and design subject to change without notice for improvements.