CLEAN POWER SUPPLY
PS-1250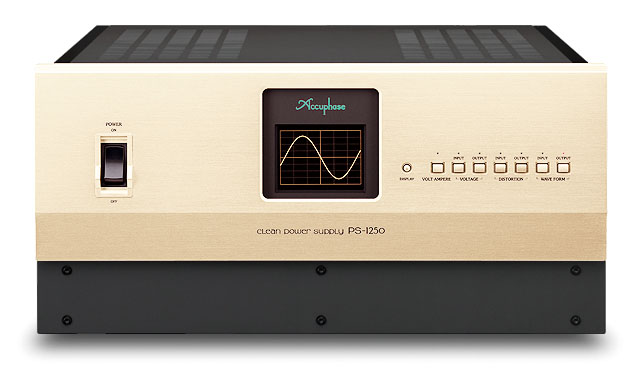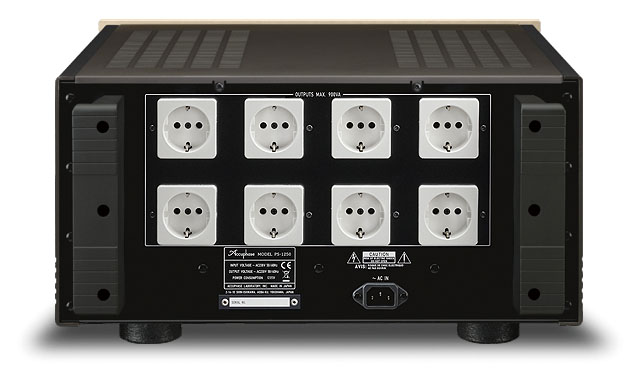 Output connectors of 230 V AC version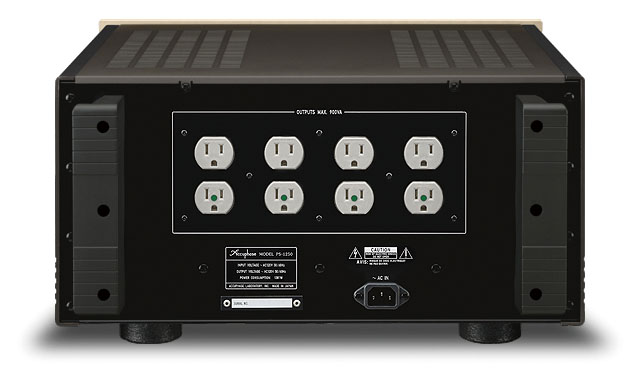 Output connectors of 120 V AC version
The power supply delivers the energy your audio equipment uses for music playback. Accuphase's Clean Power Supply components provide a power source with minimum noise and distortion by utilizing a groundbreaking waveform shaping technology that compares the power supply's waveform to a reference waveform, then supplements insufficiencies and removes any excess misshaping. The results of waveform shaping are then observable in a new waveform display. The PS-1250 delivers impressive improvements in audio quality, making it an essential supplement to fine audio equipment.
Input /output waveform display
Output power meter
Input/output voltage meter
Input/output distortion meter
Massive output capacity
0.08% total harmonic distortion waveform shaping
High-grade output voltage correction
Numerous output terminals
High-sensitivity protection circuitry
Large high-efficiency toroidal transformer
Large filtering capacitors
Specifications and design subject to change without notice for improvements.