CONDOLENCE
We at Accuphase express our sincere sympathy for those, who suffered a great loss by the gigantic earthquake and the following unprecedented scale of tsunami that hit the north eastern areas of Japan on 11th March, 2011.
Our hearts and thoughts are with those, who lost their houses and loved ones, and we offer our heartfelt prayers for the peaceful repose of those, who lost their lives through this tragedy.

CES2011 at Las Vegas
High-Performance Audio section was exhibited at THE VENETIAN HOTEL. The technology that was displayed most mainly at LV Convention Center is 3D TV.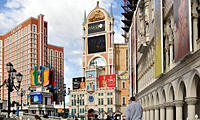 The Venetian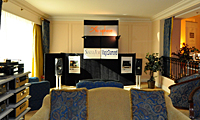 Accuphase demonstration units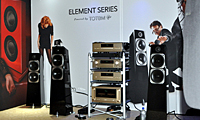 Accuphase demonstration units at TOTEM Loud Speaker room.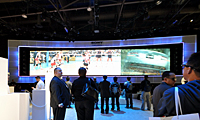 3D-TV technology emphasized by a Japanese manufacturer
2010 Accuphase Europe Information
We visit some distributors and dealers in Europe every autumn. It is always nice to visit end customers' demonstration rooms in Europe and get to know Accuphase makes many music lovers happy. We could visit a hi-fi show in Paris this time.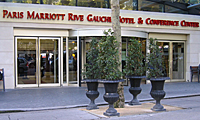 Hi-Fi Show at Paris Marriott Rive Gauche Hotel & Conference Center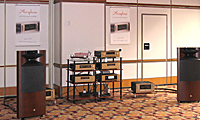 Hi-Fi Show at Paris Marriott Rive Gauche Hotel & Conference Center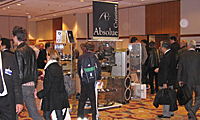 Many enthusiastic visitors at Hi-Fi Show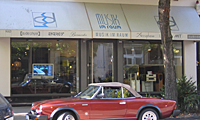 Authorized dealer, MUSIC IN RAUM in Germany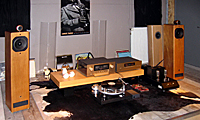 Demonstration system at a dealer, AUDIO LIFE in Netherland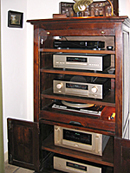 Accuphase system with an antique furniture in a Dutch end customer's cottage
Topic archives