STEREO CONTROL CENTER
C-2150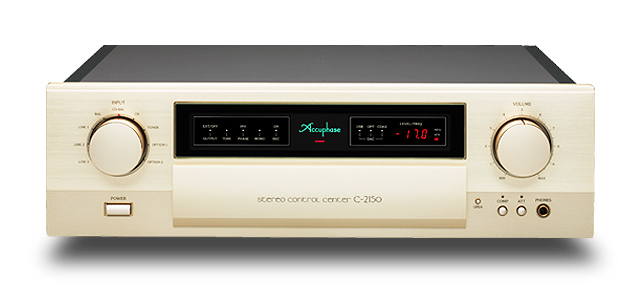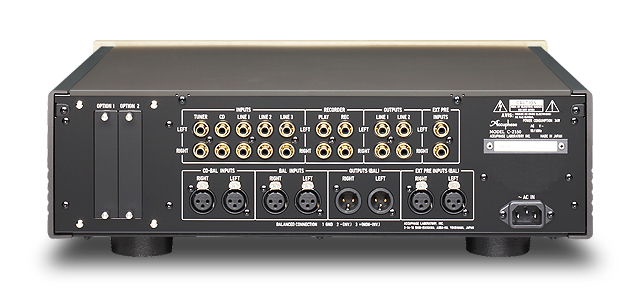 The C-2150 for the first time combines a new topology called ANCC with the AAVA volume control principle. As a result, music reproduction is supple, elegant and full of transparency, with a spatial expression capability that makes one forget the presence of any volume control circuit. With a functionality level close to higher-end models and a versatile array of input and output terminals, plus the choice of adding option boards, the C-2150 provides fully immersive music enjoyment. This next-generation control center will satisfy even the most demanding music lover.
AAVA volume control with newly developed ANCC feature
Five line level and two balanced inputs for optimum flexibility
Recorder connection support
Logic-control relays for shortest signal paths
Separate power supplies for left and right channels
Fully modular construction with individual left / right amplifier units
Phase selection function
Tone controls
Dedicated headphone amplifier
Option board slots provide additional versatility for digital input handling and analog record playback
Specifications and design subject to change without notice for improvements.