PRECISION STEREO CONTROL CENTER
C-2450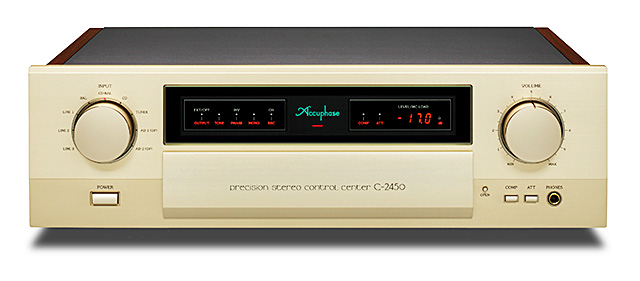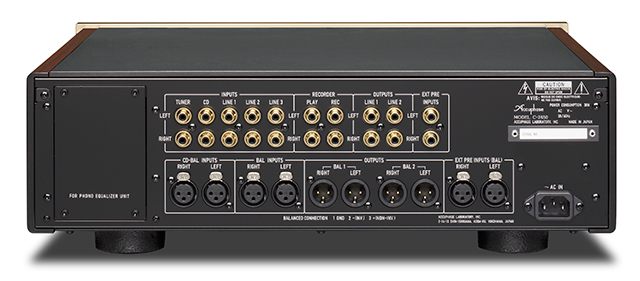 Blending the purely analog AAVA volume control circuit with sophisticated technology inherited from the C-2850 results in superb S/N ratio and a refinement of expression that brings new clarity to the music. The utterly smooth operation feel of the volume sensor assembly and a top plate made of brushed aluminum with a hairline finish demonstrate a level of dedication and hands-on craftsmanship that pervades every aspect of this preamplifier. Each C-2450 is individually honed to provide nothing short of perfection.
AAVA volume control for high performance and outstanding sound
Separate power transformers for left and right channels
Selectable preamp gain
Fully modular construction with individual left/right amplifier units on motherboard
Logic-controlled relays for shortest signal paths
Independent phase selection for each input position
Optional phono equalizer unit enables playback of analog records
Elegant side panels with natural wood grain finish
Specifications and design subject to change without notice for improvements.