MDS COMPACT DISC PLAYER
DP-410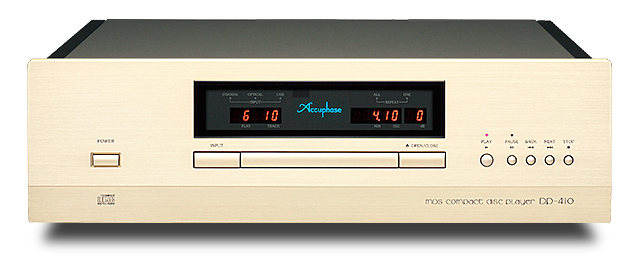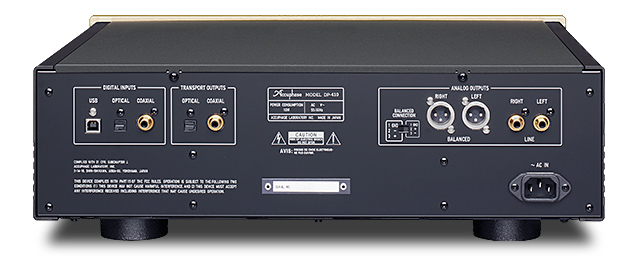 The Accuphase-developed CD drive in the DP-410 features an extremely rigid and ultra precise transport mechanism that attains new levels of performance. The low center of gravity and the quiet and smooth loading mechanism also contribute to the quality of signal reproduction.
The processor section features sophisticated circuit design and the latest digital technology. The MDS++ D/A approach developed by Accuphase has been further refined here, with four strictly selected high-performance delta-sigma devices operating in parallel, forming a conversion system of outstanding accuracy.
The outstanding sound and high performance of the D/A converter section can be accessed also by external equipment. Three types of digital inputs (USB, coaxial, and optical) accept digital signals from other components, for processing with the highest musical accuracy.
High-precision CD drive
High-quality CD tray and ultra quiet and smooth loading mechanism
MDS++ D/A converter with four circuits driven in parallel
Digital interface with USB input
Numeric indication of sampling frequency
Specifications and design subject to change without notice for improvements.

Accuphase Laboratory, Inc.
enrich life through technology