STEREO POWER AMPLIFIER
P-7300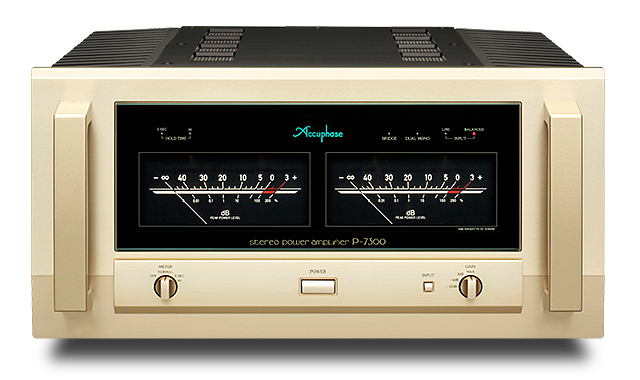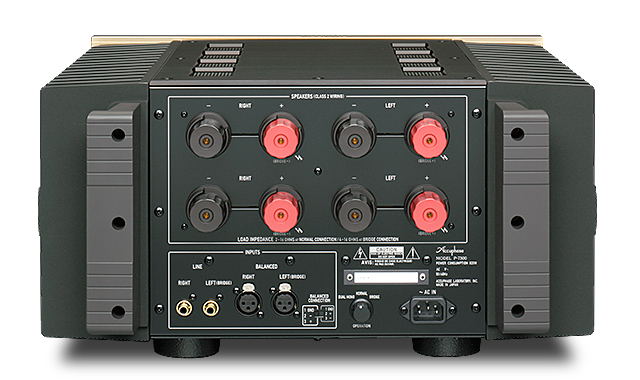 The P-7300 inherits technology features and concepts of the 40th anniversary commemorative model A-200 and subsequent M-6200 and takes these even further. Some of the highlights are a drastic reduction in noise and a significant further improvement of the damping factor.
In the final stage, the parallel configuration of output devices ensures high current capacity and keeps the output impedance of the power amplifier extremely low. In addition, intensive research has culminated in an improved NFB loop with remote sensing, and the use of MOS-FET switches characterized by low 'on-resistance'.
This further improves the ability to handle any speaker with competence, realizing constant-voltage drive even with extremely low load impedances. The guaranteed damping factor of at least 1,000 demonstrates the impressive success of this approach. In addition, by further refining the parallel drive and gain allocation of the input stage, Accuphase engineers were able to push the noise floor to previously unthinkable levels, achieving an amazing signal-to-noise ratio of 125 dB at maximum gain and 131 dB at the –12 dB gain setting.

Output stage with 10-parallel push-pull arrangement in each channel delivers ample power down to extremely low load impedances of 1 ohm
Amplification stage features low-noise instrumentation amplifier topology
Further refined MCS+ circuit
Current feedback principle combines excellent sound quality with total operation stability
Bridged connection mode allows upgrading to monophonic amplifier
4-stage gain control
Newly developed massive toroidal transformer with high power capacity
Specifications and design subject to change without notice for improvements.