CLEAN POWER SUPPLY
PS-1220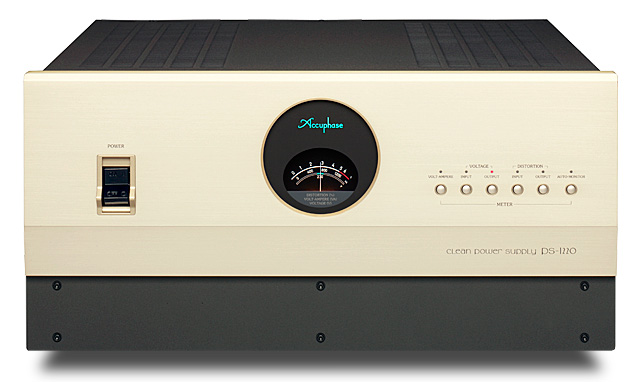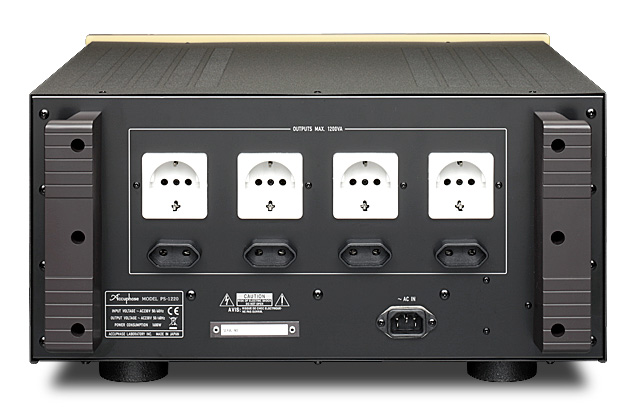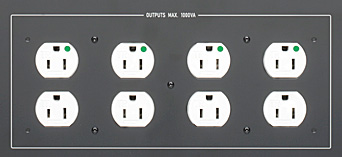 The photograph shows the 230 V version
Output connectors of 120 V AC version
The PS-1220 is an upgraded version that incorporates latest MOS-FET push-pull differential drive topology in the waveform compensation amplifier section. The reference signal generator features further improved accuracy and is linked to the power section by a balanced connection to assure the lowest possible distortion in the output waveform.
All signal circuits of the PS-1220 are analog, employing waveform shaping technology to turn the power from a regular AC outlet into a highly pure sine waveform for use as a stable and uncontaminated energy source for A/V components.
AC voltage stabilizer based on waveform shaping technology
Acts as asource of extremely clean energy
Highly effective waveform compensation
Outstanding current capability
Superb interference rejection
Large high-efficiency toroidal transformer
Eight AC outlets
Specifications and design subject to change without notice for improvements.

Accuphase Laboratory, Inc.
enrich life through technology