PRECISION STEREO CONTROL CENTER
C-2420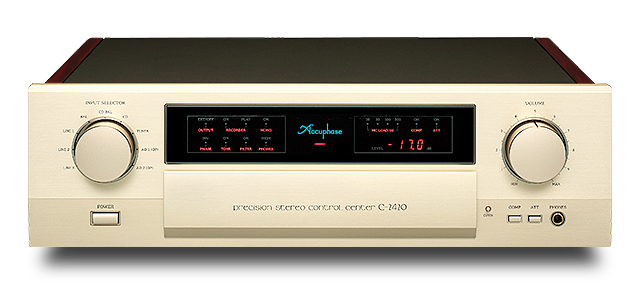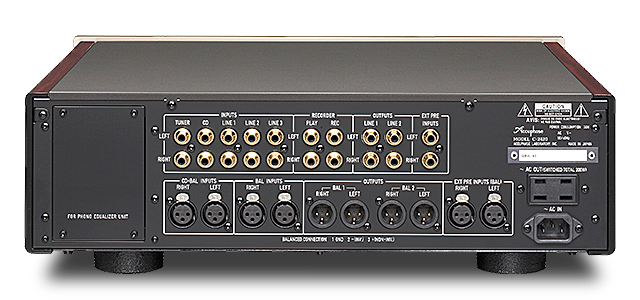 The Precision Stereo Control Center C-2420 reflects the refined sonic sensibility of Accuphase while incorporating advanced technology features developed for the C-3800 and C-2820.
Ever since being first introduced in the C-2800 preamplifier in 2002, AAVA technology has been continually refined and improved, while of course retaining the underlying principle.
The C-2420 features separate power supplies for left and right channel, each with a dedicated power transformer, filtering capacitors and peripheral circuitry. Modular units for the line input, balanced input, AAVA, and other circuit stages are arranged separately for left and right channels, to eliminate any risk of unwanted electrical or mechanical interaction between the two stereo channels.
AAVA volume control for high performance and outstanding sound
Separate power transformers for left and right channels
Selectable preamp gain
Fully modular construction with separate left/right units for each amplifier stage
Logic-controlled relays for shortest signal paths
Independent phase selection for each input position
Optional phono equalizer unit allows playback of analog records
Side panels with elegant natural wood finish
Specifications and design subject to change without notice for improvements.

Accuphase Laboratory, Inc.
enrich life through technology