PRECISION STEREO PREAMPLIFIER
C-2850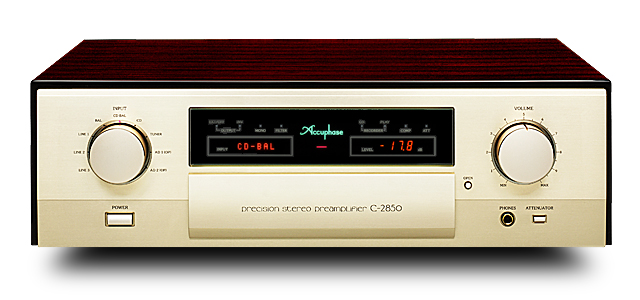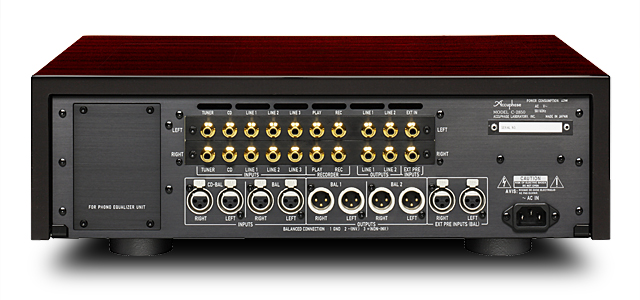 C-2800 series renewal creates the ultimate preamplifier — C-2850. A new preamp generation defined by the harmony of craftsmanship and technology. The revolutionary AAVA (Accuphase Analog Vari-gain Amplifier) principle which enables optimal volume adjustment has been further refined, for ultra-low noise and utterly quiet operation, combined with perfect operation feel. Experience the ultimate in volume control performance and comfort from a component that is in a class of its own. Sophisticated technology and optimized construction using only carefully selected top-notch parts and materials provide effortless operation stability, with ample performance leeway that is the secret behind ultimate reliability. Each single C-2850 is lovingly built by highly experienced craftspersons skilled in the art. The result is a product destined to transport the listener into the enchanting realm of high-end audio.
AAVA volume control for high performance and outstanding sound
Separate high-efficiency toroidal power transformers for left and right channels
Selectable preamp gain
Fully modular construction with separate left/right units for each amplifier stage
Logic-controlled relays for shortest signal paths
Independent phase selection for each input position
Printed circuit boards made from glass cloth fluorocarbon resin
Optional playback capability for analog records
Massive wood cabinet with natural grain finish
Specifications and design subject to change without notice for improvements.