MDS COMPACT DISC PLAYER
DP-510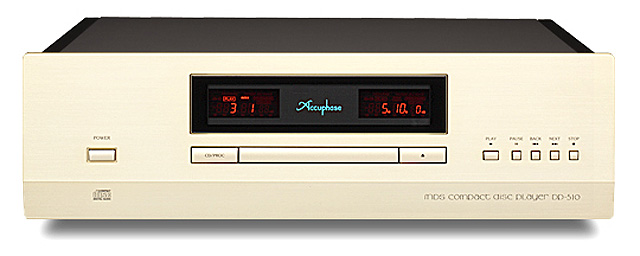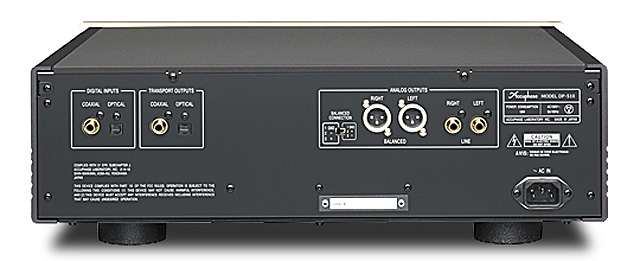 The DP-510 is the successor to the DP-500.
The CD mechanism in the DP-510 was developed with a simple yet demanding aim: extract the information encoded on the CD one-hundred percent. Accuphase has created an extremely rigid and ultra precise transport mechanism that attains new levels of performance.
The processor section employs six strictly selected high performance delta-sigma devices operating in parallel, forming a further refined MDS++ D/A conversion system. The analog filter which has a significant influence on sound quality is a so-called "Direct Balanced Filter" which provides totally separate analog low-pass filtering for the balanced and line signal paths. The D/A converter section can be accessed also by external equipment.
The coaxial input can handle audio data up to a sampling frequency of 192 kHz and 24-bit resolution.
High-precision CD drive
High-quality CD tray and ultra quiet and smooth loading mechanism
MDS++ D/A converters
Low-pass "Direct Balanced Filter" with totally separate line and balanced signal paths
Two sets of transport outputs and digital inputs allow insertion of DG-58 into signal path for sound field correction
Balanced output phase selector
Specifications and design subject to change without notice for improvements.

Accuphase Laboratory, Inc.
enrich life through technology