MDS SA-CD PLAYER
DP-550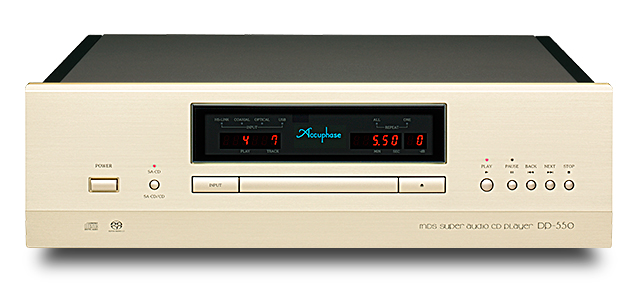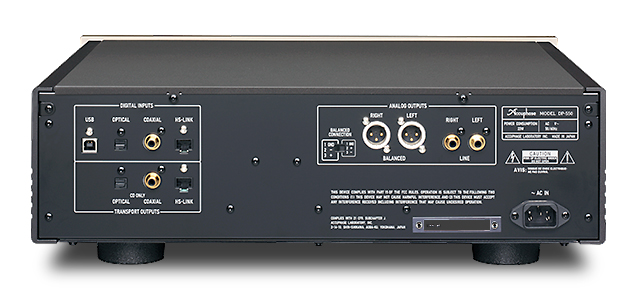 The DP-550 features an exclusive mechanism developed in-house by Accuphase and benefits in many ways from the advanced technology of the flagship models. It is a high-performance integrated SA-CD/CD player that represents the fruits of intensive research and many extended listening sessions.
The digital processor section of the DP-550 features an innovative method called MDS+ (Multiple Delta Sigma+) developed by Accuphase. The D/A converters in the DP-550 are the latest Hyperstream ™ types (ES9008 from ESS Technology Inc.).
High-grade SA-CD/CD drive
MDS+ type D/A converter with four parallel devices
Support for playback of DSD discs in DSF file format
Direct Balanced Filter with separate line and balanced signal paths
HS-LINK and USB digital interface
Transport outputs and digital inputs allow insertion of DG-58 into signal path for sound field correction
Phase selector for balanced outputs
Numeric indication of sampling frequency
Specifications and design subject to change without notice for improvements.

Accuphase Laboratory, Inc.
enrich life through technology