PRECISION MDSD SA-CD PLAYER
DP-770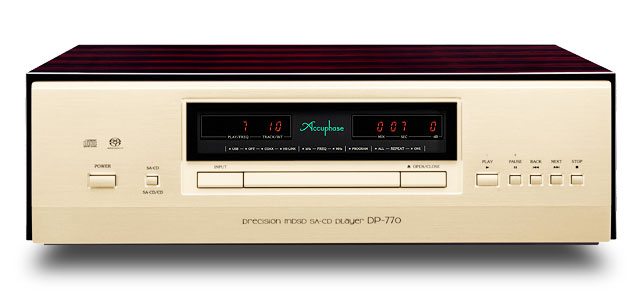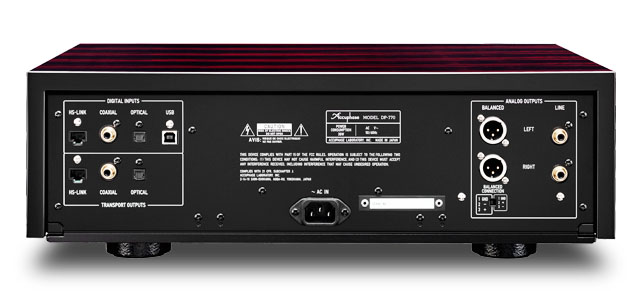 The high-rigidity, high-precision drive traverse mechanism equipped with an outer rotor brushless DC motor drive rotates discs smoothly and delivers accurate data reading, while the 8MDSD (DSD signal) / 8MDS++ (PCM signal) type D/A converter driving the ES9028 PRO (ESS Technologies) processor in 8 parallel channels converts the inputs into highly precise analog signals. The DP-770 also incorporates numerous noise suppression technologies like ANCC* to create an unparalleled musical experience.
High-rigidity, high-precision aluminum machined SA-CD/CD drive with low center of gravity
MDSD/MDS++ D/A converter driving 8 parallel channels using ANCC
Programmable playlists so that you can enjoy your music in the order you want
Data disc playback
Direct Balanced Filter with completely separate line and balanced signals
Display with sampling frequency and number of quantization bits
Abundant transport outputs and digital inputs
Digital connections to an Accuphase Voicing Equalizer
Balanced output phase selector
Specifications and design subject to change without notice for improvements.