100W/ch INTEGRATED STEREO AMPLIFIER
E-350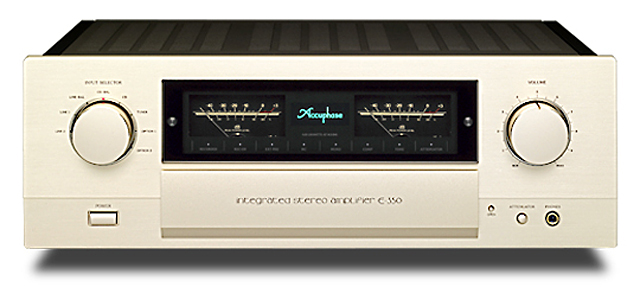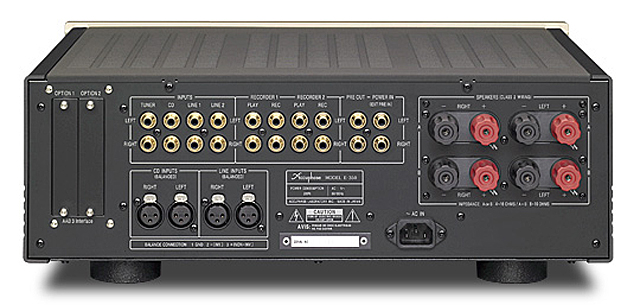 The acclaimed E-300 series has a strong following among discerning music lovers and plays a central role in the Accuphase integrated amplifier lineup.
Technological excellence is a common theme, and know-how is inherited and further enhanced throughout the series. The E-350 represents a full model change from the model E-308.
Featuring the revolutionary AAVA-II (Accuphase Analog Vari-gain Amplifier) volume control, the E-350 combines latest technological sophistication with high-grade parts and materials, resulting in an integrated amplifier capable of bringing out the finest nuances in any music source. While AAVA in its initial form required a considerable amount of physical space, AAVA-II delivers the same peerless performance in a more compact form factor.
The power amplifier section is configured as an advanced instrumentation amplifier, which enables fully balanced signal transmission throughout.
In conjunction with the current feedback principle, this makes for even better electrical characteristics.
Revolutionary AAVA-II volume control
Parallel push-pull output stage with high-power transistors delivers plenty of quality power
Instrumentation amplifier principle in power amplifier section allows fully balanced signal transmission
Current feedback topology
Logic-control relays for straight and short signal paths
Robust power supply with large toroidal transformer and high filtering capacity
Specifications and design subject to change without notice for improvements.

Accuphase Laboratory, Inc.
enrich life through technology