CLASS-A 60W/ch STEREO POWER AMPLIFIER
A-65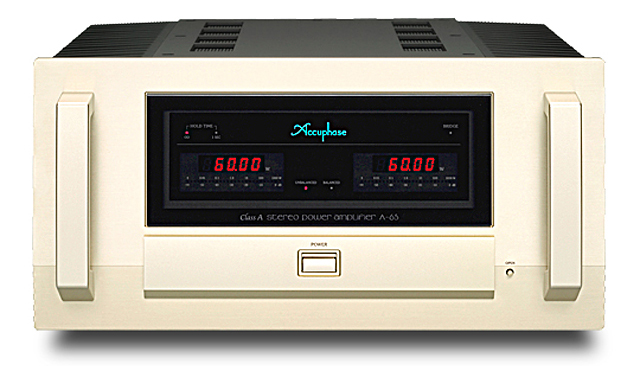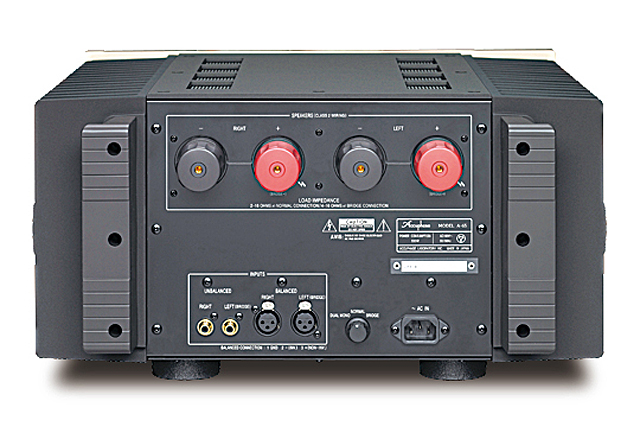 As a model-change successor to the A-60, the new A-65 incorporates accumulated Accuphase know-how while featuring a number of further improvements. The input stage is configured as an instrumentation amplifier to allow fully balanced input signal paths.
The output stage of the A-65 features power MOS-FETs renowned for their excellent sound and superior reliability. For each channel, ten of these devices are arranged in a parallel push-pull arrangement. MOS-FETs have excellent frequency characteristics, and their high input impedance reduces the load imposed on the preceding drive stage.
Pure Class A operation delivers quality power: 60 watts ×2 into 8 ohms
Power MOS-FET output stage features 10-parallel push-pull configuration and delivers linear high power progression to ultra-low 1-ohm impedances
Input section configured as instrumentation amplifier
Further improved MCS+ circuit in amplifier section
Current feedback topology combines stable operation with outstanding sound
Bridged mode allows upgrading to monophonic amplifier
Two selectable meter types: digital power meters showing true power values and bar graph indicators
Specifications and design subject to change without notice for improvements.

Accuphase Laboratory, Inc.
enrich life through technology