1,000W/1Ω STEREO POWER AMPLIFIER
P-7100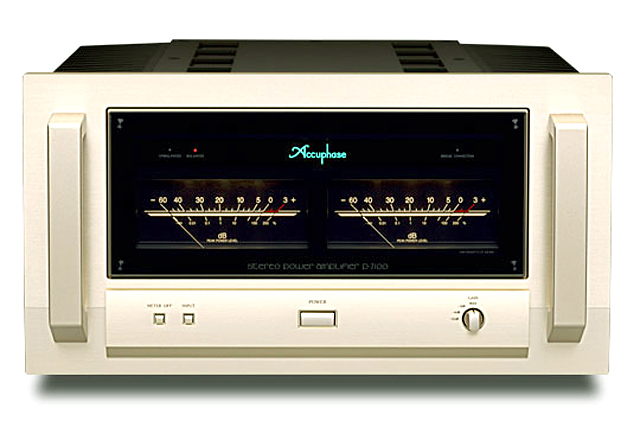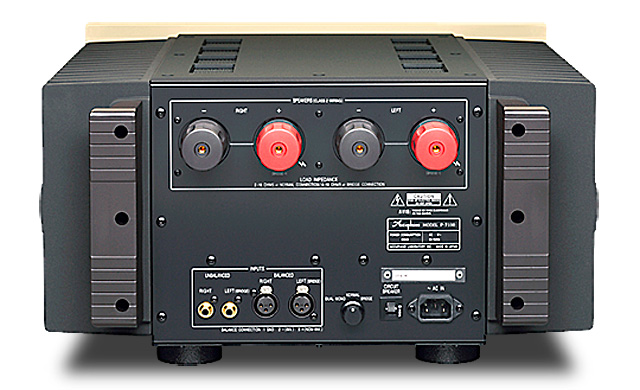 Impressive power amplifier capable of delivering 1000 watts×2 into 1 ohm. Amplification stages feature fully balanced signal paths as found in high quality instrumentation amplifiers. Further refined MCS+ topology and current feedback design result in even better S/N ratio, distortion, and other performance parameters. Massive, high-efficiency 1.5 kVA toroidal transformer and 11-parallel push-pull arrangement of high-power transistors deliver enormous amounts of linear power into ultra-low loads down to one ohm.
Powerful 11-parallel push-pull output stage in each channel delivers linear power into loads as low as one ohm
Instrumentation amplifier type design of amplification stages
Further refined MCS+ circuit topology
Current feedback circuit combines excellent sound quality with total operation stability
Bridged connection mode allows upgrading to true monophonic amplifier
4-step gain control.
Massive Super Ring toroidal transformer rated for 1.5 kVA
Specifications and design subject to change without notice for improvements.