PRECISION STEREO CONTROL CENTER
C-2110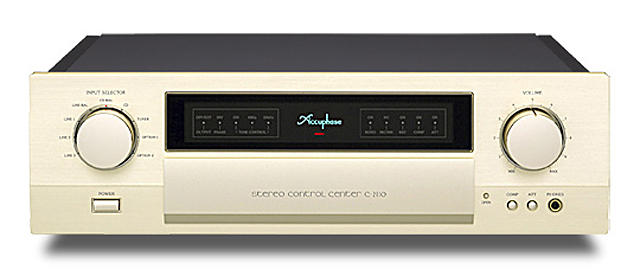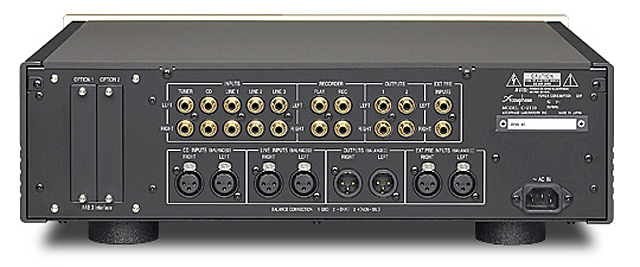 Accuphasefs ground-breaking AAVA (Accuphase Analog Vari-gain Amplifier) volume control has undergone further refinements, reflecting accumulated technical know-how.
The C-2110 is a successor to the model C-2000. It inherits advanced design technology from the C-2810 and C-2410 and features AAVA volume control with the same outstanding specifications and configuration but further augmented circuitry. AAVA is a new kind of volume control that assures excellent sonic Operation principle of AAVA in C-2110 performance by integrating the amplification and volume control tasks and eliminating all mechanical contact points from the signal path.The fact that the music signal no longer has to pass through any variable resistors brings a number of distinct design advantages and enhances sonic purity.performance and sound quality of the amplifier will remain undiminished for many years to come.
Revolutionary AAVA volume control
Separate power transformers for left and right channels
Selectable preamp gain
Independent phase selection for each input position
Fully modular construction with individual left/right amplifier units on motherboard
Logic-controlled relays for shortest signal paths
Tone controls designed for optimum sound quality
Option board slots provide versatility for handling digital input signals or analog record playback
Specifications and design subject to change without notice for improvements.

Accuphase Laboratory, Inc.
enrich life through technology