PRECISION STEREO CONTROL CENTER
C-2410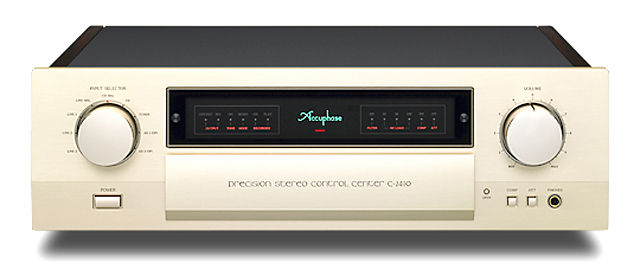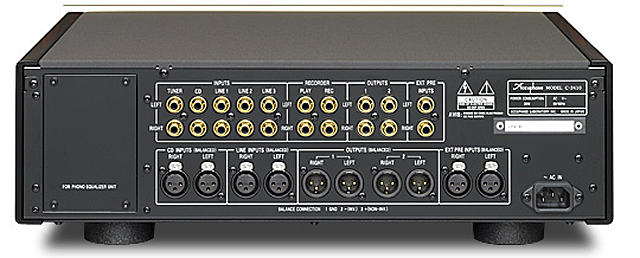 The C-2410 inherits the superb design technology of the C-2810, including the improved AAVA (Accuphase Analog Vari-gain Amplifier) volume control with similar specs and configuration. AAVA is a revolutionary concept that takes a radically different approach from conventional volume controls. The result is high performance and sound quality far exceeding conventional designs.
Logic-controlled relays assure high sound quality and long-term reliability
EXT PRE function allows use of external preamplifier
Selectable preamp gain
Independent phase selection for each input position
Dedicated headphone amplifier optimized for sound quality
Aluminum-base side panels with persimmons wood finish provide a striking visual appeal
Tone controls using summing active filters for highest sound quality
Specifications and design subject to change without notice for improvements.

Accuphase Laboratory, Inc.
enrich life through technology