500W/1Ω STEREO POWER AMPLIFIER
P-4100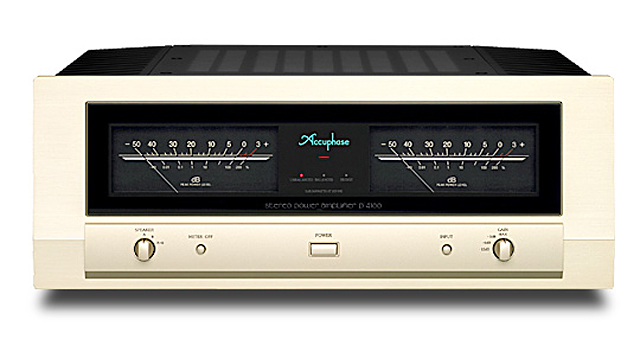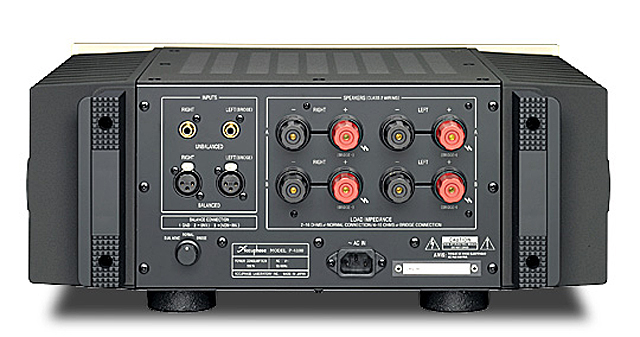 The P-4100 is a stereo power amplifier that takes sophisticated sound to the next level. While inheriting design technology from highly renowned Accuphase models such as the P-7100 and M-6000, the new model features instrumentation amplifier topology and a refined MCS+ circuit to lower the noise floor even further. Only specially selected top-grade materials and parts are used throughout with impressive results.
The overall configuration of the P-4100 employs the latest instrumentation amplifier principle, allowing fully balanced signal paths throughout. In addition, the power amplifier section features refined MCS+ topology in combination with current feedback, for further enhanced electrical performance characteristics.
Output stage with 3-parallel push-pull configuration for each channel delivers high power and handles very low impedance loads
Instrumentation amplifier principle used for signal paths
Further refined MCS+ circuit topology
Current feedback circuit combines excellent sound quality with total operation stability
Bridged connection mode allows upgrading to monophonic amplifier
Massive toroidal transformer rated for 950 VA
4-step gain control
Specifications and design subject to change without notice for improvements.

Accuphase Laboratory, Inc.
enrich life through technology